The era of Edge Computing is bridging the gaps between IT, OT and CT by collecting, managing and analyzing data used across the organization to increase efficiencies.
The Internet of Things and smart manufacturing drove the first wave of industrial transformation, but digital transformation, the application of a technology-centric business focus, is the next imperative.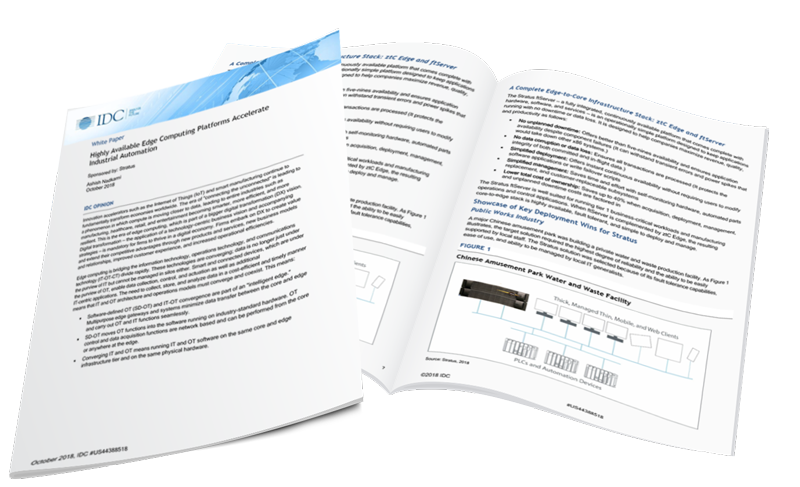 In this whitepaper, IDC investigates the emerging "Intelligent Edge" and how organizations can develop their infrastructure to take advantage of edge computing and thrive in a digital economy.
Fill out the form to get the white paper
https://go.stratus.com/l/3302/2018-12-11/5lq7kn